REVITALIZING UNDERGRADUATE EDUCATION
IN ENTERPRISE COMPUTING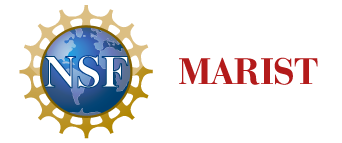 The Enterprise Computing Community (ECC) was formed thanks to a National Science Foundation grant that Marist College and 8 academic partners and 9 industry partners received in September 2008. The objective of the community is to "Revitalize Undergraduate Education in Enterprise Computing" to address the national skills shortage in large systems technology.
OUR MISSION
To improve undergraduate education in large systems and graduate a new generation of talent that will provide industries with the ability to secure, sustain, and grow their operations. Filling the skills shortage will stabilize a vulnerable technology environment before the problem reaches crisis proportions.
HOW TO GET INVOLVED
Web Content Display
Web Content Display