Web Content Display
Web Content Display
2013 ECC Conference
June 9 - 11 at Marist College
Web Content Display
Web Content Display
CONFERENCE SPEAKERS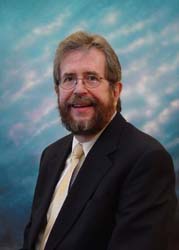 Manny Perez
Principal at Interactive Analysis Associates
Manny is currently Principal at Interactive Analytics Associates. He has BS and MS degrees in Mathematics from Stevens Institute of Technology. In 1969 he joined Exxon Corporation where he held various information technology and management positions in New Jersey, Belgium, Texas and New York. In 1983 he left Exxon to found Sinper Corporation, where he invented and developed TM1. He served as President and CEO of Sinper through 1996, when the company was acquired by Applix Corporation. Applix was acquired by Cognos, and Cognos subsequently by IBM in 2007 where he was Distinguished Engineer in charge of various aspects of analytics strategy. In early 2013 he retired from IBM and founded Interactive Analytics Associates.
Charles Severance
Clinical Associate Professor and Sakai Chief Strategist
Charles is a Clinical Associate Professor and teaches in the School of Information at the University of Michigan. He also works for Blackboard as Sakai Chief Strategist. He also works with the IMS Global Learning Consortium promoting and developing standards for teaching and learning technology. Previously he was the Executive Director of the Sakai Foundation and the Chief Architect of the Sakai Project. Charles is the editor of the Computing Conversations column in IEEE Computer magazine that features a monthly article and video interview of a computing pioneer. Charles is the author of the book, "Sakai Free as in Freedom" that describes the early days of the open source Sakai project. Charles is also the author of the book, "Using Google App Engine" from O'Reilly and Associates and the book "Python for Informatics: Exploring Information". He also wrote the O'Reilly book titled, "High Performance Computing". Charles has a background in standards including serving as the vice-chair for the IEEE Posix P1003 standards effort and edited the Standards Column in IEEE Computer Magazine from 1995-1999. Charles is active in television and radio as a hobby, he has co-hosted several television shows including "Nothin but Net" produced by MediaOne and a nationally televised program about the Internet called "Internet:TCI". Charles appeared for over 10 years as an expert on Internet and Technology as a co-host of a live call-in radio program on the local Public Radio affiliate (www.wkar.org). Chuck's hobbies include off-road motorcycle riding, karaoke and playing hockey. Charles has a B.S., M.S., and Ph.D. in Computer Science from Michigan State University.
Mark Vanderwiele
IBM Distinguished Engineer of Integrated Systems and Cloud Computing
Mark VanderWiele is an IBM Distinguished Engineer with 25 years industry experience in systems architecture. For the last several years he has been performing research and development on cloud computing which includes how to build more efficient data centers using cloud technology. He is currently chief architect for IBM's integrated Cloud on Power Offerings. In this role he is responsible for driving customer requirements into future offerings as well as the technical content and delivery of the current offerings.