Webコンテンツの表示
Webコンテンツの表示
2022 ECC Conference
June 12 - 14 Hosted by
Marist College
Webコンテンツの表示
Webコンテンツの表示
ABOUT THE NATIONAL CONFERENCE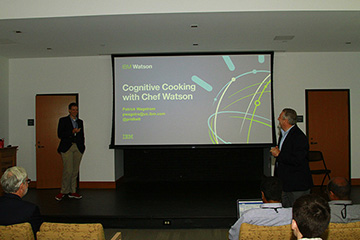 The ECC Conference is usually an on-ground conference hosted at Marist College each June. Keynote speakers are invited from industry and academia. Panel discussions are held with faculty members, students and industry representatives. Peer-reviewed papers are presented in break-out sessions over the 2 days of the conference. There is no fee to attend the ECC Conference and food is provided. Participants must provide their own housing and transportation. The dress code for all events during the conference is business casual.
In June 2021 the13th Annual ECC Conference was held on a virutal platform.
Upcoming Conference
2022 ECC Conference - More Information Coming Soon!
Past Conferences