Web Content Display
Web Content Display
2021 ECC Conference
June 13 - 15 Hosted on a
Virtual Platform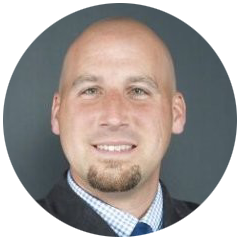 Jarrod Ramsey
Industry Practice Lead,
Microsoft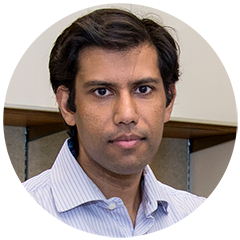 Dr. Kush R. Varshney
Distinguished Research Staff Member & Manager,
IBM Research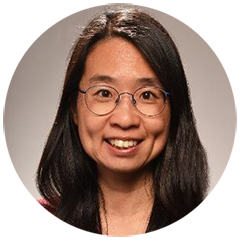 Donna Dillenberger
IBM Fellow,
CTO Hybrid Cloud Systems Research
Web Content Display
Web Content Display
CONFERENCE SPEAKERS
Conference Themes:
Artificial Intelligence / Deep Learning / Automation
Cloud Computing
Keynote Speakers
Donna Dillenberger
IBM Fellow, CTO Hybrid Cloud Systems Research
Donna Dillenberger is an IBM Fellow at IBM's Watson Research Center. She has worked on machine learning models for financial, insurance, retail, and healthcare industries. She has designed new features for systems scalability and availability. She is a Master Inventor, an Adjunct Professor at Columbia University, and the IBM CTO of Systems Research for Hybrid Cloud and has been elected to the Board of Trustees of Marist College. She is currently working on machine learning, counterfeits, Z systems, cloud and the future of learning.
Dr. Kush R. Varshney
Distinguished Research Staff Member and Manager at IBM Research
Dr. Varshney is a distinguished research staff member and manager with IBM Research at the Thomas J. Watson Research Center, Yorktown Heights, NY, where he leads the machine learning group in the Foundations of Trustworthy AI department. He is the founding co-director of the IBM Science for Social Good initiative. He applies data science and predictive analytics to human capital management, healthcare, olfaction, computational creativity, public affairs, international development, and algorithmic fairness.
Christopher G. McCann
President and Chief Executive Officer, 1-800-FLOWERS.COM, Inc.
Chris McCann, President and Chief Executive Officer, 1-800-FLOWERS.COM, Inc., is responsible for the company's operations across all of its brands and businesses. He oversees the company's strategic, operational and organizational processes, including the development, implementation and execution of annual and longer-term strategic, operating and budget plans. Chris earned a Bachelor of Arts in Political Science from Marist College.
Arnie Leap
Chief Information Officer, 1-800-FLOWERS.COM, Inc.
As Chief Information Officer, 1-800-FLOWERS.COM, Inc., Arnie oversees all aspects of Information Technology for the company, including day-to-day technology operations, software development, data governance, technology roadmap, corporate security and more.
Abi Sachdeva
Chief Technology Officer, 1-800-FLOWERS.COM, Inc.
As Chief Technology Officer, 1-800-FLOWERS.COM, Inc., Abi is responsible for overseeing the technology that powers e-commerce for the company's portfolio of brands. Abi and his team manage the organization's e-commerce presence across all consumer touchpoints, including web, mobile, AI, enterprise services, conversational commerce, and the cloud.
Jarrod Ramsey
Industry Practice Lead - Retail at Microsoft
Jarrod currently applies his 20 years experience in the technology field to helping customers establish a cloud strategy, how they scaled and operate. these customers are developing businesss strategies requiring technical cloud resources in Iot, robotics and automations space, coputer vision, Machine Learning, and building robust business process applications.
Invited Speakers
David Ahuja
Head, World Business Development - Consumer Packaged Goods, Amazon Web Services
David Ahuja is the Worldwide Business Development leader for Consumer Packaged Goods (CPG) at Amazon Web Services, where is responsible for developing CPG industry solutions that enable customers to accelerate innovation to achieve their business goals. He works directly with all CPG customers to create value by automating manufacturing processes, optimizing supply chain and personalizing consumer experiences. David brings 25+ years of experience leading business transformation in the CPG and retail industry. Prior to joining AWS, he served as Senior Director for Walmart Labs, Global Data & Analytics Platform group where he led merchandising and supply chain analytics. David spent 23 years at Procter & Gamble where he was Associate Director responsible leading business transformation in data and analytics across the US and Latin America. David earned his bachelor's degree in Information Systems from the University of Cincinnati and his MBA from Loyola of Maryland. David is originally from Belize, Central America and is now based in Fayetteville, Arkansas.
Gary Dowdy
Vice President of Engineering and Technology, J.B. Hunt
Gary Dowdy is an innovative executive with 25+ years of experience leading enterprise technology teams, including software development, DevOps and e-commerce, across healthcare, financial services, and logistics. Gary has a proven ability to create strategic direction, communicate, evangelize, execute, and generate revenue at three Fortune 500 companies and five start-ups.
Mary Wallace
Enterprise Technology Leader
Mary Wallace has over 36 years of experience working with Large Enterprise clients to drive new business outcomes through the application of technology and digitization. Most recently, Mary was a Senior Manager of Solutions Architecture at Amazon Web Services responsible for leading enterprise customers in the Northeast Area in their jour-ney to the AWS Cloud. Prior to AWS, Mary spent 35 years at IBM where she was the Director of System Z Client Success for North America and led 300 technical specialists and architects, including the Mainframe CoE and the Washington Systems Center.
Buddy Holtzendorf
Director Enterprise Technology Services, General Motors
Buddy Holtzendorf serves as a Director on the Enterprise Technology Services organization within General Motors. His Cloud Platform Engineering organization spans across several platform engineering and advanced cloud platforms. His advanced Cloud Platform Engineering team is responsible for infrastructure automation and orchestration. The team's efforts creating Infrastructure- and Platform-as-a-Service capabilities have contributed significantly to the success of GM's cloud transformation.
Niall Sheehan
Senior Digital (Cloud) Transformation Leader, General Motors
Niall Sheehan leads the private cloud initiative for General Motors as part of the company's digital transformation journey. He's focused on a developer-first experience that delivers innovative automated services, significant IT productivity and industry-leading technical platforms integrated with DevOps and design-thinking initiatives. He holds a PhD in business management specializing in business transformation..
Web Content Display
Web Content Display